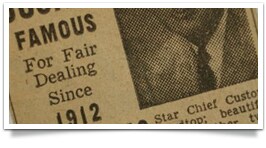 Over 100 years in Customer Service Excellence
Since 1909 Busam has been the oldest continuous running car family in Cincinnati; dedicating over one-hundred years in customer service excellence. Still family owned and operated Busam provides a family based atmosphere, and continues the tradition of founder Joseph Busam by making sure our customers are always number one. At Busam we make a difference in the lives of our co-workers, customers, and community, and focus on delivering a fun, hassle-free, stress-free, and drama-free car buying experience.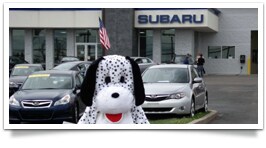 Our Customers Are Always Number One
We are dedicated to providing professional-class service to all of our valued customers. We understand the importance of building relationships, and treat our customers like members of our own family. When you enter our dealership you'll always be greeted by welcoming, experienced sales and service staff who will provide you with a level of personalized service. We have stood the test of time thanks to a dedicated emphasis on the importance of family values, honesty and building positive relationships within our community.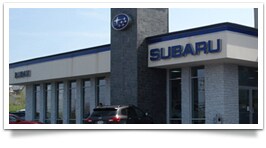 State-Of-The-Art Facilities
Our brand new state-of-the-art facilities provide our customers with comfortable waiting areas, exceptional sales and service experiences, and overall peace of mind. From an oil change to a major collision, your vehicle is always handled in our highest standards. We are conveniently located by highway 275 and route 4 at 6195 Dixie Hwy, Fairfield, OH 45014. If you need step by step directions instructions to our dealership visit our Directions page, or give us a call at 513-870-0091.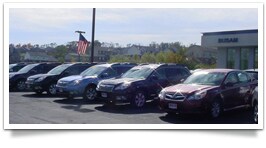 Complimentary 7 Year 100,000 Mile Limited Power-Train Warranty
At Busam Subaru all new Subaru vehicles receive at complimentary 7 year 100,000 mile limited power train warranty at no additional cost. Take peace of mind during ownership of your new Subaru knowing your covered nationwide. If are traveling away from home we cover the cost of repairs, and will provide a rental car if your Subaru needs to be worked on overnight.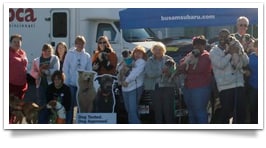 We Provide More Than Just Competitive Prices
When you truly consider all the facts - When you add up all of the features - We undeniably offer more value than any of our nearest competitors. Sometimes you have to look beyond the price and consider all things such as a hundred years of customer commitment, dedication to service, unparalleled support and then dealership features. We don't beat around the bush when getting down to one of the most important aspects of purchasing a new car - price. We'll accommodate your needs ahead of just selling you a car, and we'll give you the best price upfront instead of making you fight down the price. We focus on core values such as making your experience personable, friendly, straightforward, and honest - helpful and patient in all aspects. Â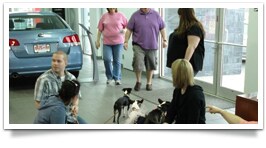 We Love Subarus As Much As You Do
When it comes to standard all wheel drive, no company can match what Subaru has to offer. Subaru helps provides our customers with the satisfaction of knowing they are driving one of the safest vehicles on the planet. Speaking of preserving our world, Subaru is the only manufacture to offer a zero landfill status plant in the United States. The plant in Lafayette Indiana continues to be an industry leader in waste elimination while maintaining some of the highest quality USA built automobiles. Â Â