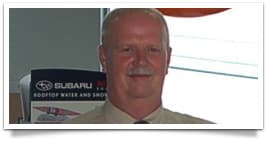 Dave Jones - Finance Manager
Hello, I'm Dave Jones the finance manager here at Busam Subaru! I love working with all of customers and listening to their unique stories and Subaru experiences. I'm here to answer all of your questions, and I will treat you like a member of my own family! I take pride in making sure your car shopping experience is the best experience and will above and beyond to make sure you are riding home happy!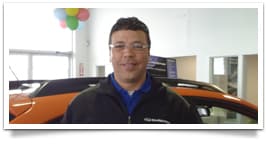 Lahsen Louiri - Salesperson
Hello, my name is Lahsen Louiri and I have been with Subaru for two years. After experiencing my first year in the automotive industry I knew this was my passion. I stand behind Subaru and trust their vision and direction. After working with Subaru for a few weeks I was driven to purchase my own Subaru legacy which I still own and love to drive. Get in touch with me, I promise to provide you with right vehicle to not only meet your needs, but save you money.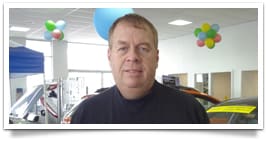 Brian Maupin - General Manager
Looking for a dealership experience that's truly one of a kind? Stop on by and work with me, Brian Maupin. My door is always open, and I'm always here to listen and answer all of your questions! Not to mention, I take a personal pride in focusing on my customer's needs and wants foremost. Plus you'll find all the salesmen I surround myself with are very qualified to take care of whatever concerns you may have!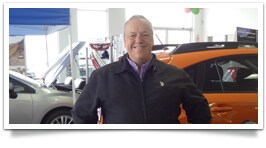 Mike Hopper - Salesperson
I love building relationships with other people! I promise we'll have not only a great time finding the perfect vehicle, but also getting to know each other. My goal everyday is to provide the highest level of customer service, and to provide you with a vehicle that's both safe and reliable. So if you're looking for someone who's knowledgeable about our cars, and works to make a difference everyday come and talk with me!