The 2013 Subaru Impreza Is One Of The Best Compact Cars In Cincinnati


Today we are going to check out one of the most popular Subaru models all of time, the Impreza. With a manufacturer's starting retail price of $17,895, the 2013 Subaru Impreza is also an affordable car. This compact Subaru model is available in a traditional sedan design with four doors or a hatchback design with 5 doors. Both of these Impreza models have a nice aerodynamic profile that is sporty and stylish.
However, let's take a look under the hood of the 2013 Subaru Impreza, and find out why it's such a great car. The 2.0 L Boxer Engine offers up to 148 horsepower and 145 pound-feet of peak torque. In case you didn't know, the Subaru Boxer Engine has a horizontal configuration of four cylinders in contrast to the common inline design used in other cars. You can truly brag about the Boxer engine to your friends in Cincinnati, because no other car manufacturer makes such engines. The trademark 2.0 Liter Boxer Engine in the new 2013 Subaru Impreza can be linked to one of two types of transmission systems. If you are a traditional driver, then you'll probably want to equip your Impreza with the five speed manual transmission. The other option is to use the Lineartronic CVT system that features paddle shifters and incline start assist technology. This innovative Continuously Variable Transmission offers the smoothest shifting experience because it uses belts and not gears.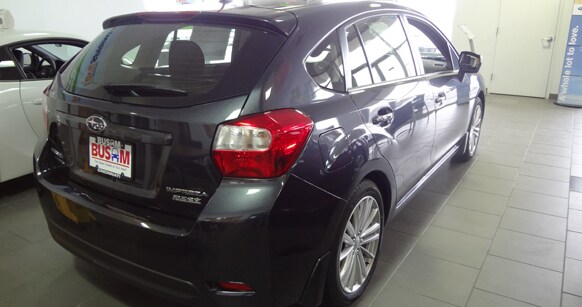 The new 2013 Subaru Impreza also boasts a Symmetrical All Wheel Drive in its drivetrain. Not too many auto makers manufacture compact cars or even sedans that have four wheel drive technology. Essentially, the 2013 Impreza offers great traction similar to luxurious sedans and sport utility vehicles. You can cruise around in this Subaru without the fear of losing control because you are backed up by Vehicle Dynamics Control and Traction Control System. These advanced technologies will keep you on the road safely while four wheel anti-lock brakes and brake assist will step in during abrupt stopping situations.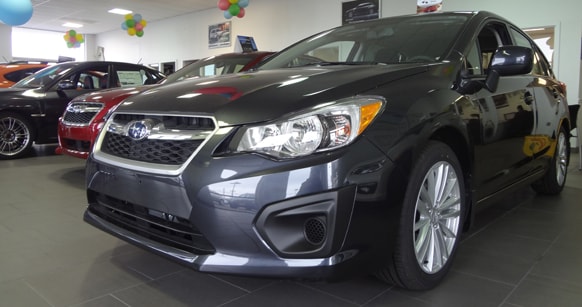 With the 2013 Subaru Impreza, you also can cruise on the highway for up to 36 miles off a single gallon of regular octane 87 fuel. Even in busy streets, this compact Subaru gets a solid fuel economy of up to 27 miles per gallon. You can also be happy about driving a Partial Zero Emissions Vehicle that is kind to your surroundings here in Cincinnati, Ohio.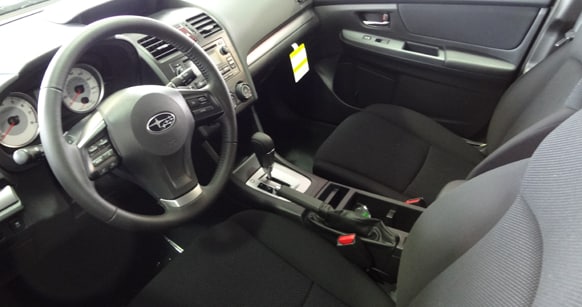 Whether it is the four door model or five door hatchback trim, the 2013 Impreza is spacious enough for a family of five. A maximum cargo volume of 52 cubic feet is enough space to carry your belongings for a road trip. A power tilting sliding moonroof is definitely a feature that kids in the back seats will love. Don't miss your chance to test drive the best compact model in Cincinnati. Get to your local Subaru dealer, Busam Subaru, and ask or the keys to the new 2013 Impreza. While enjoying the test drive, check out advanced digital technology such as the voice activated GPS system that includes a 6.1 inch touchscreen!