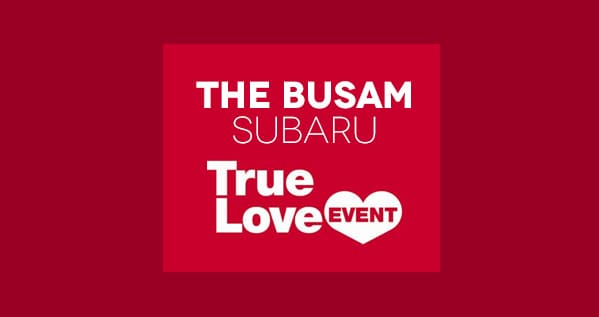 The Busam Subaru True Love event is finally here, and it's ending soon! That's right, with only a few days left in the month of February the time to grab an amazing deal is running out. But what really makes right now an excellent time to buy a new Subaru here in Cincinnati?
Well for starters, we have prices so dreamy your pocketbook with fall in love with them. Dealership discounts plus phenomenal factory promotions means our deals on new cars just top notch! And speaking of the cars, when it comes to Subaru no one can match their quality and features. All-wheel drive, incredibly styling and performance, and a boat load of innovation make stellar automobiles. But when you buy a Subaru you're not simply buying the "car", you're also getting something called: "Peace of mind."
Every new Subaru on our lot is packed with amazing safety features to protect you and your family. If you've seen the Subaru commercials on TV, then you'll know exactly what I'm talking about. The ones where families talk about how driving a Subaru saved their life on the road. It's shocking to see how some of those cars were able to hold up so well. But it serves as a reminder that Subaru is committed to safety and innovation and that's something we love. It's a big reason why we choose to sell them.
However speaking about love... We have dreamy prices and the best cars here at Busam Subaru, it's quite the "match made in heaven". But don't miss out and wait till it's too late! Finding true love is so easy, and at Busam Subaru we give you the freedom to pick and choose the car that's right for you and your family. We'll give you an honest price that's competitive and fits your budget and means. It's all about the family environment here at Busam, that's just how we do things. Doing the right thing feels good, you should be a part of it!
Stop on by for some fun at our dealership. Take an enjoyable test drive and see our new models at your leisure. With a massive sales event already in progress, you'll be getting one fantastic deal. All that's left to worry about is which Subaru model to choose from... And we can easily help you with that! What do you have to lose, you certainly have everything to gain. Give us a ring today at 513-870-0091 or simply send us an message on our website, and let us go to work for you. I promise you will be glad you did!