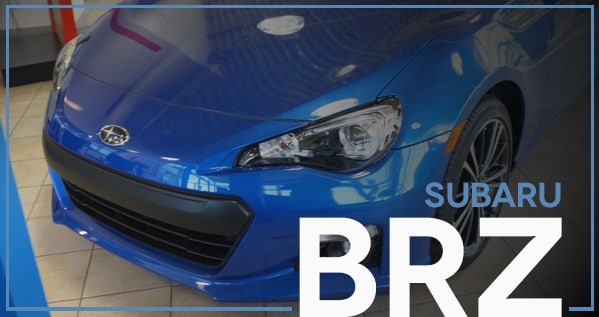 Did you know? Right now we have an amazing selection of brand new Subaru BRZs! From dark grey to the unforgettable blue pearl, there's the perfect color for everyone. No matter what your looking for, it's all here at Busam Subaru in Cincinnati, Ohio. And the timing couldn't get any better!
Warm spring weather is rolling on by which makes cruising in one of these sporty coupes truly a ride of a lifetime. Sleek exterior styling will effortlessly capture the attention of those nearby. While the soothing engine's purr will fill the air with a marvelous symphony of mechanical tunes.
Yes, the BRZ is one remarkable car but simply talking about it doesn't do it any justice. Just imagine for a second here you are behind the wheel... The moment you step on the gas pedal you are in control of a rocket ship, a spaceship, or whatever you should want to call it. It really is a brilliantly engineered car for this day and age. And I think we can all agree that Subaru has done an absolutely stunning job putting it all together.
So what are you waiting for? Hop on into this dream car and take it around the block. Go ahead, shift on up with the 6 speed manual and fulfill your need for speed. This is one sports car that delivers! And speaking of deliveries, that's exactly what's been going on here at Busam lately. Our new Subaru BRZs are selling left and right and it's no surprise either. The 2013 and 2014 Subaru BRZ are ultra popular here in Cincinnati, so make sure you don't miss out!
For a limited time only these brand new BRZs will be our showroom. Feel free to stop on by and take a look or a test drive. We'll be here to help answer any questions like how much horsepower it has, what cool technology is inside, and so much more!