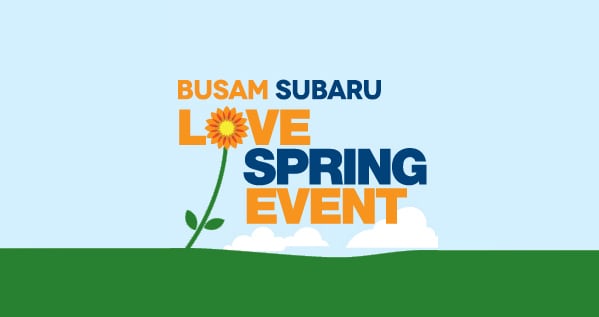 Can you believe that colorful spring garden flowers will be sprouting everywhere soon? It's quite hard to imagine considering it's been so freezing cold here in Cincinnati lately. Just thinking about the recent downpour of snow we had earlier this week, I can safely say we are all ready for the summer time to finally get here..
To wave goodbye to old man winter, we're kicking things off with a fantastic spring sales event! All the money you save can go towards things like new garden rakes and hoses, planters, mulch and so much more. The opportunities are endless.
All of which, will fit quite cozy and comfortable inside your new Subaru! Everybody knows just how roomy our new Subaru models are; not to mention, rugged. Even if you're not doing yard work in the Spring time, you can still take comfort in knowing you can explore the great outdoors with ease. All of our new Subaru cars come with AWD (All wheel drive), which means tackling the unpaved roads absolutely effortless.
Get out there, explore nature's beautiful landscape and take in the comforts of Spring time. Roll down those windows in your new Subaru and feel that cool breeze rush on by.. Or simply do so on your bicycle on one of the many amazing bike trails here in Cincinnati. The one in downtown Loveland, Ohio would be an excellent choice! And with plentiful options available for storing your Bike on your Subaru, getting around town with your bike is hassle-free.
See, there's so much to love about Spring! The savings at our dealership, driving a new Subaru, and the beautiful great outdoors all go hand in hand. So what are you waiting for? Celebrate the new season in style and make the best of it. Remember, you've spent all winter indoors, wouldn't you agree that the best way to spend it outdoors would be by treating yourself to a new Subaru you deserve..
Our prices this month are shockingly low and the incentives are marvelous. Now is one of the best times to buy. If you've been holding out, let me be the first to say it has certainly paid off! Take a glance for yourself at our specials page, or give us a quick ring over the phone to chat. There's no commitments, only a team that is here is to serve and help you.
Enjoy the Spring!