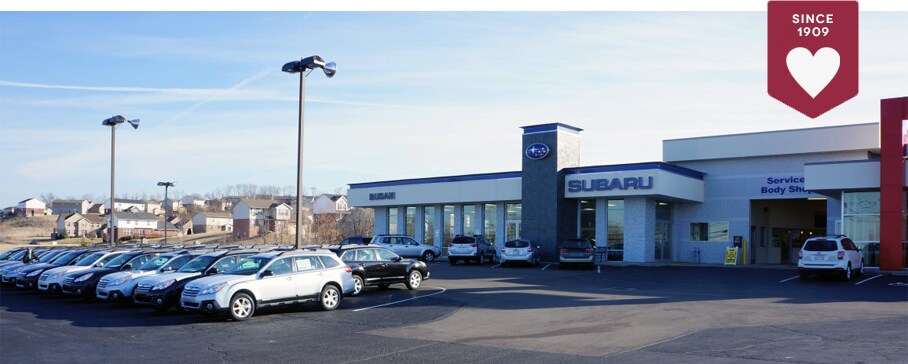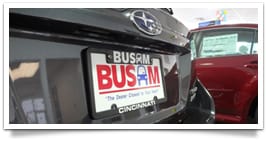 Welcome To Busam Subaru - The Subaru Dealer Closest To Your Heart - Serving Greater Cincinnati
Famous for fair dealing, we've been serving families and friends as Cincinnati's oldest continuous running car family since 1909. Everyday we work on making a difference in the lives of our co-workers, customers and community, just as we did over one hundred years ago. Yet it's no surprise we've been in business so long, because when you're still family owned and operated, you can truly offer a real family based atmosphere. Not to mention, we treat customers like members of our own family, because car shopping doesn't have to be like going to the dentist! Instead, the Busam Subaru experience is a fast, fun and hassle-free one!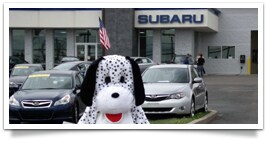 Dealership Features To Love At Busam Subaru
Forget the old-school salesman in a plaid suit ready to pounce, everyone here focuses on your needs and wants, and not on your pocketbook! Perhaps that's why our reputation around Cincinnati is one that's known for being "famous for fair dealing". When you step into our dealership you'll know we value things way more important than profit - like your satisfaction and happiness. That's why we also offer an extensive inventory of high quality used cars - so that you can drive with peace of mind. Not to mention we also offer a level of unmatched customer service and real value for your dollar. You'll see what we mean when you visit our auto repair or car parts centers. You won't find this anywhere else in the Greater Cincinnati area. So take a second and see what we're all about, you can find our dealership features here.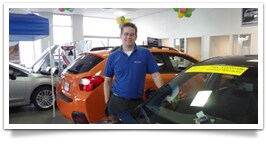 Real Happy Customer Reviews And Love Letters
When your number one goal is ensuring the customer always comes first, it's no surprise when people start choosing your dealership as their #1 choice! At Busam Subaru our mailbox is always full of positive customer notes and hand-written love letters. See for yourself, you can read some of our customer reviews here. Plus our salespeople are actually ones that will go above and beyond to answer every question you have. In fact "tour guides" might be a better name for them! Not to mention their super friendly, super nice, and super customer-focused! You can also meet them online, read their reviews, and talk to them before even stepping a foot on the lot.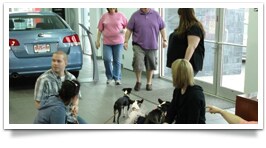 Busam Subaru's Cincinnati Community Involvement
Perhaps one of our favorite things to do is give back to our Cincinnati community and the surrounding areas! Because at Busam Subaru we're about more than just selling cars, we care are helping people! Over the span of a hundred plus years we've been proud sponsors of countless local events, organizations and programs. From pet rescues to breast cancer events to kid's tee-ball teams, we've always been there because it's the right thing to do.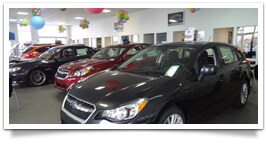 Complimentary New Subaru 7 Year, 100,000 Mile Limited Powertrain Warranty
We want you to have complete confidence during your new Subaru ownership. That's why we are only Subaru dealership in Cincinnati to offer our customers a complimentary, seven year, one-hundred thousand mile limited power train warranty at no charge! Not to mention, our warranty allows you to service your vehicle anywhere in the continental US, and at any dealership you choose. That's a smart purchase - and our auto loan and Subaru lease specialists will ensure your monthly car payments are well within your budget, too.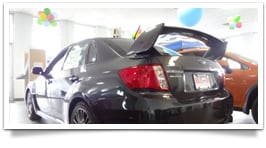 Job Opportunities At Busam Subaru
We're always on the search for the best salespeople that can reach our high customer service standards. If you have the horsepower to grow fast within our dealership please get in touch with us. Our family-based environment and atmosphere is one you're sure to love working in!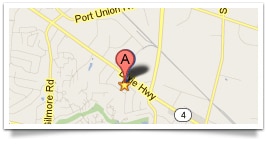 Get In Touch With Busam Subaru - We're Here For You!
Give us a quick phone call to chat at 877-949-8226. Or stop by and visit us, we're just a mile away from Jungle Jims in Fairfield at 6195 Dixie Hwy, Fairfield, Ohio 45014. If you'd like to talk to use online, please send us a message using our contact form here. Once you're ready to shop our lot, you can find easy to navigation directions straight to our Subaru dealership here.