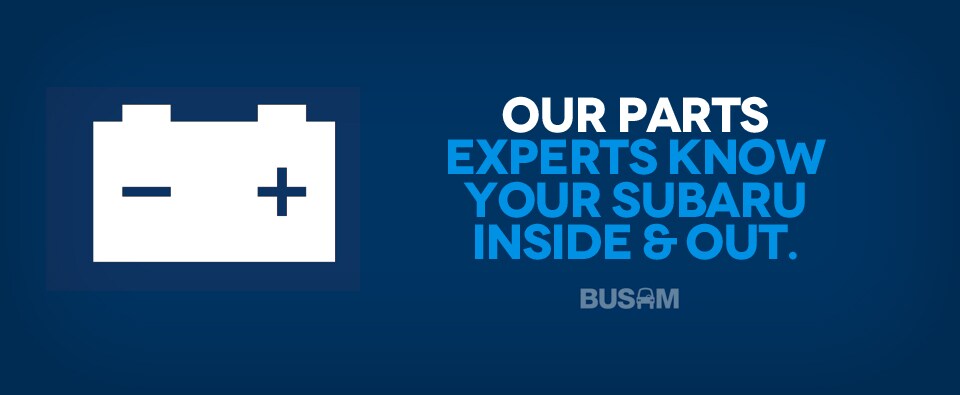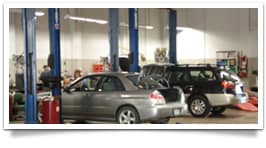 Busam Subaru Parts And Accessories - Subaru Parts Department near Cincinnati

Looking for factory replacement parts to keep your Subaru running like new? No problem, Busam Subaru Parts Center carries an impressive lineup of genuine Subaru parts and accessories in stock. You'll find our Subaru dealership has everything from air and oil filters to brakes and tires and so much more!  Not to mention all of our parts are competitively priced to help get you the most for every dollar you spend. Plus you'll feel a sense of confidence knowing that the OEM factory Subaru parts and accessories you purchase are manufactured, engineered and designed just for your Subaru. 
And if you're interested in ordering Subaru parts or accessories online simply submit a request using our form found here. Even if you have questions or if perhaps you are unsure of what parts you need, just leave us a comment and we'll get back in touch to help! Plus you can also call at 513-870-0091 and chat with us over the phone at anytime. Remember at Busam Subaru we're here to make it easy for you! Our parts specialists are ready to listen and answer all of your questions! And if perhaps the parts or accessories you're interested in ordering require professional expertise to install, we've also got you covered. Our Subaru service department in the Cincinnati area has factory trained and authorized technicians to assist you with whatever your needs may be!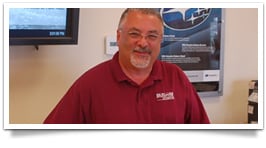 Subaru Parts And Accessories Specials
Although we price our new Subaru parts and accessories competitively you can still find some fantastic deals and specials! Head on over to our Subaru service and parts specials page and you'll find some great in-house offers from our dealership. These promotions are often only for a limited time so remember to check back often as well! Visit us today at 6195 Dixie Hwy in Fairfield, OH.